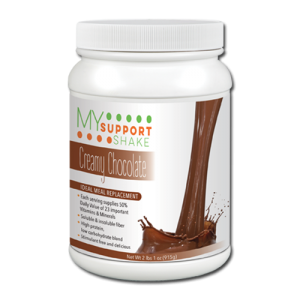 I have tried many different diet shakes over the years. The first time I tried the My Support Shake I was shocked by how great it tasted. I am used to shakes that I just drink to fill me up, give me some protein and help keep my calories low. But, I don't usually think they taste great. The My Support Shake really does taste great.
Not only that but, it also gives me 14 grams of protein, 5 grams of fiber and keeps me full for hours. I do not get hungry again until it is time for my next meal. This makes my weight loss so much easier! I haven't even mentioned that a serving of the My Support Shake also supplies 50% of the daily requirement of 23 important Vitamins and Minerals. There is nothing like losing weight and feeling great at the same time!
I know that it can be hard to invest in a full canister of a shake that you have never tried before. Because of that and because people often want to try all three flavors of this shake without having to invest in a full canister of each, we offer our sample packs. These sample packs come if a few different combinations of flavors and make it easy for you to try any flavor of our shake flavors that you would like to try before you buy the full canister. Don't wait to try the best tasting meal replacement shake on the market. I know you will love it!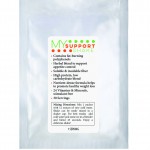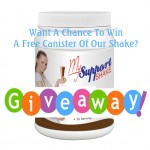 Did you know that we give away free products every month? During the month of July we will be giving away a free canister of the My Support Shake. All you have to do to be eligible to win it is sign up for our newsletter. That is right if you sign up for our newsletter you will be eligible to win a free product every month! Plus, you will be notified of promotions, receive coupons and tips on how to meet your weight loss and maintenance goals. Sign up for our newsletter today.
Must be 18 Years or older to be eligible to win.  Void where prohibited by law.  These Statements have not been evaluated by the FDA.  This product is not intended to diagnose, treat, cure or prevent any disease.
Individual results may vary when using this product.
---